In today's dynamic business landscape, standardization plays a vital role in ensuring operational efficiency, mitigating risks, and driving growth. However, many businesses struggle with disparate systems, manual processes, and fragmented data, which hinder standardization efforts. This is where custom-built software solutions come into play, offering tailored and comprehensive solutions to address these challenges.
Organizations in general greatly rely on various tools like spreadsheets, Google Sheets, and Airtable to manage their operations. While these tools offer flexibility, they often lack the standardization and efficiency required for seamless workflows. At Deventure, we understand the challenges faced by organizations relying on such tools.
Standardization brings consistency and clarity to business operations. It establishes a unified framework, defined processes, and a common language across departments, enabling seamless collaboration, enhanced productivity, and improved decision-making. By standardizing workflows, businesses can minimize errors, reduce redundancy, and optimize resource allocation. This results in streamlined operations, cost savings, and increased customer satisfaction.
Data Standardisation: Why It's Crucial for Businesses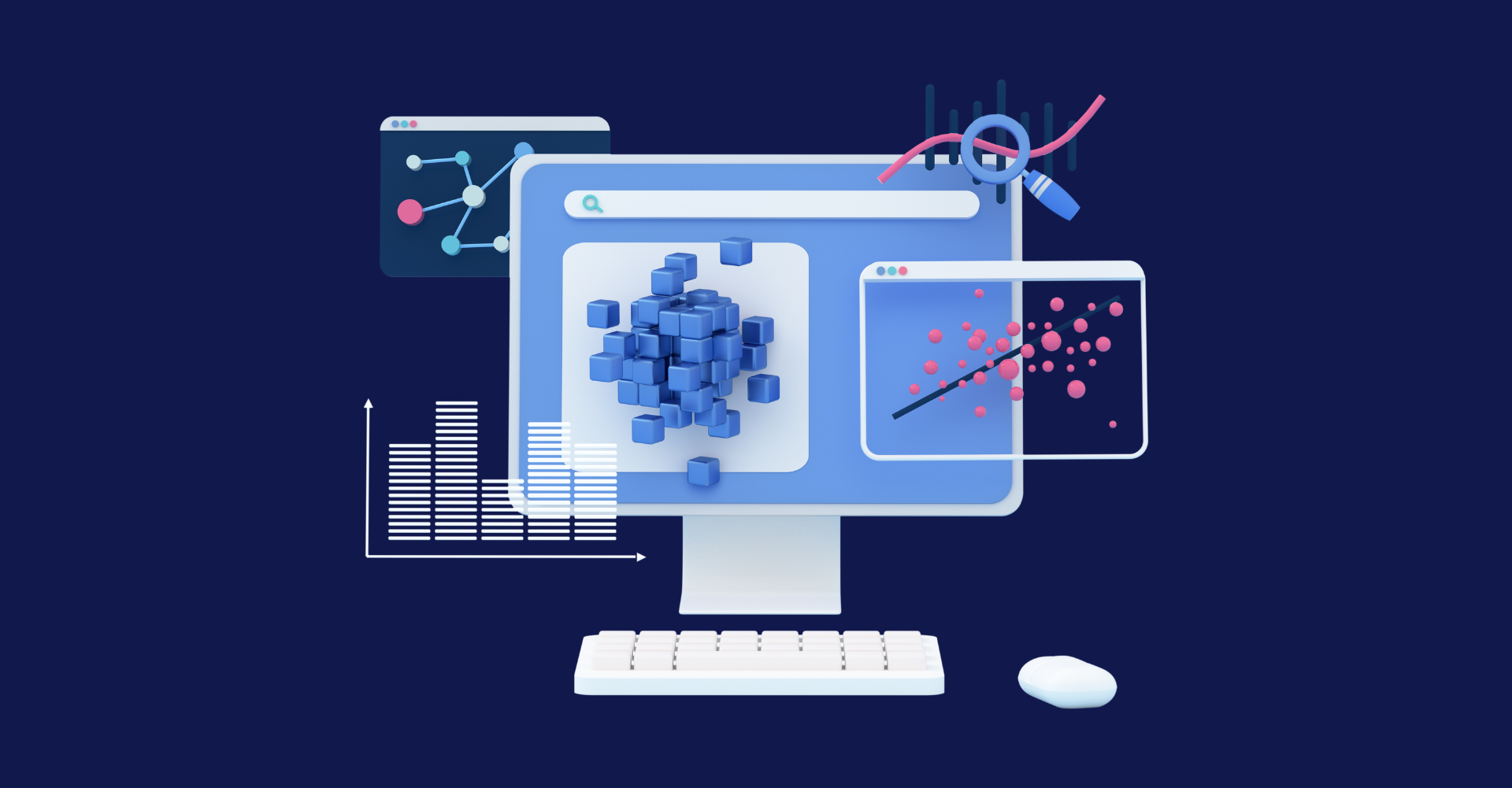 In today's data-driven world, businesses are generating and storing more data than ever before. This data can be a valuable asset, but it is only useful if it is accurate, consistent, and easy to understand.
Data standardisation is the process of organizing data so that it is consistent and easy to use. This includes defining data elements, data formats, and data relationships.
There are many benefits to data standardisation, including:
Improved data quality:

Data standardisation helps to ensure that data is accurate and consistent. This is important for making informed decisions, detecting fraud, and complying with regulations.

Increased efficiency:

Data standardisation can help to streamline business processes and reduce the need for manual data entry. This can save time and money.

Improved decision-making

Data standardisation makes it easier to access and analyze data. This can help businesses to make better decisions about products, marketing, and operations.

Enhanced compliance:

Data standardisation can help businesses to comply with regulations, such as those governing financial reporting and privacy.
Some key statistics on the importance of data standardisation:
A study by McKinsey found that businesses that have implemented data standardisation can improve their data quality by up to 30%.
Another study by Aberdeen Group found that businesses that have implemented data standardisation can increase their operational efficiency by up to 20%.
A survey by the Data Warehousing Institute found that businesses that have implemented data standardisation are more likely to be compliant with regulations.
Data standardisation is a crucial component of any successful business. By implementing standardised data practices, businesses can improve their data quality, increase their efficiency, and enhance their compliance.
Here are some additional statistics on the importance of data standardisation:
80% of businesses that have implemented data standardisation say that it has improved their overall business performance.
60% of businesses that have implemented data standardisation say that it has helped them to reduce their data risk exposure.
40% of businesses that have implemented data standardisation say that it has helped them to improve their customer satisfaction.
If you are looking for ways to improve your business's data management practices, data standardisation should be at the top of your list. By implementing standardised data practices, you can reap the many benefits that come with it.
Moving Away from Manual Data Entry as an Initial Step of Standardisation
Manual data entry can be time-consuming, error-prone, and inefficient. However, a custom software solution can effectively eliminate the need for manual data entry by automating data collection and integration processes. Here are a few ways custom software can achieve this:
Data Integration:

Custom software can integrate with various data sources and systems, such as databases, APIs, web services, and external applications. By establishing seamless connections and utilizing data integration techniques, the software can automatically fetch and update data from these sources, eliminating the need for manual input.

Data Import and Export:

Custom software can provide functionalities to import data from external sources and export data to other systems. This allows for bulk data transfers, eliminating the need for manual entry. For example, data can be imported from spreadsheets, CSV files, or other formats, and the software can validate, process, and store the data automatically.

Integration with Devices and Sensors:

In certain industries, data is collected through devices or sensors, such as barcode scanners, IoT devices, or RFID readers. Custom software can integrate with these devices and sensors, automatically capturing and processing the data in real-time. This eliminates the need for manual data entry and ensures accurate and timely data collection.

Optical Character Recognition (OCR):

OCR technology can be incorporated into custom software solutions to automate the extraction of data from scanned documents, invoices, receipts, or other physical records. The software can interpret and convert the scanned images into editable and structured data, reducing the reliance on manual transcription.

Workflow Automation:

Custom software can automate entire workflows by defining business rules and logic. For instance, data entered in one part of the system can trigger actions or populate fields in other parts, reducing the need for manual data duplication. This streamlines processes, improves accuracy, and minimizes manual intervention.

Data Validation and Error Checking:

Custom software can incorporate data validation rules and perform error checking during data entry. By implementing validation checks, such as data type validation, range validation, or business rule validation, the software can ensure that only accurate and valid data is entered. This reduces the need for manual data correction and improves data integrity.
By leveraging these capabilities, a custom software solution can significantly reduce or eliminate the need for manual data entry in various business processes. This not only saves time and minimizes errors but also allows employees to focus on more value-added tasks, increasing productivity and efficiency within the organization.
Understanding How Standerdisation can Benefit your Enterprise by Examining Some Real World Examples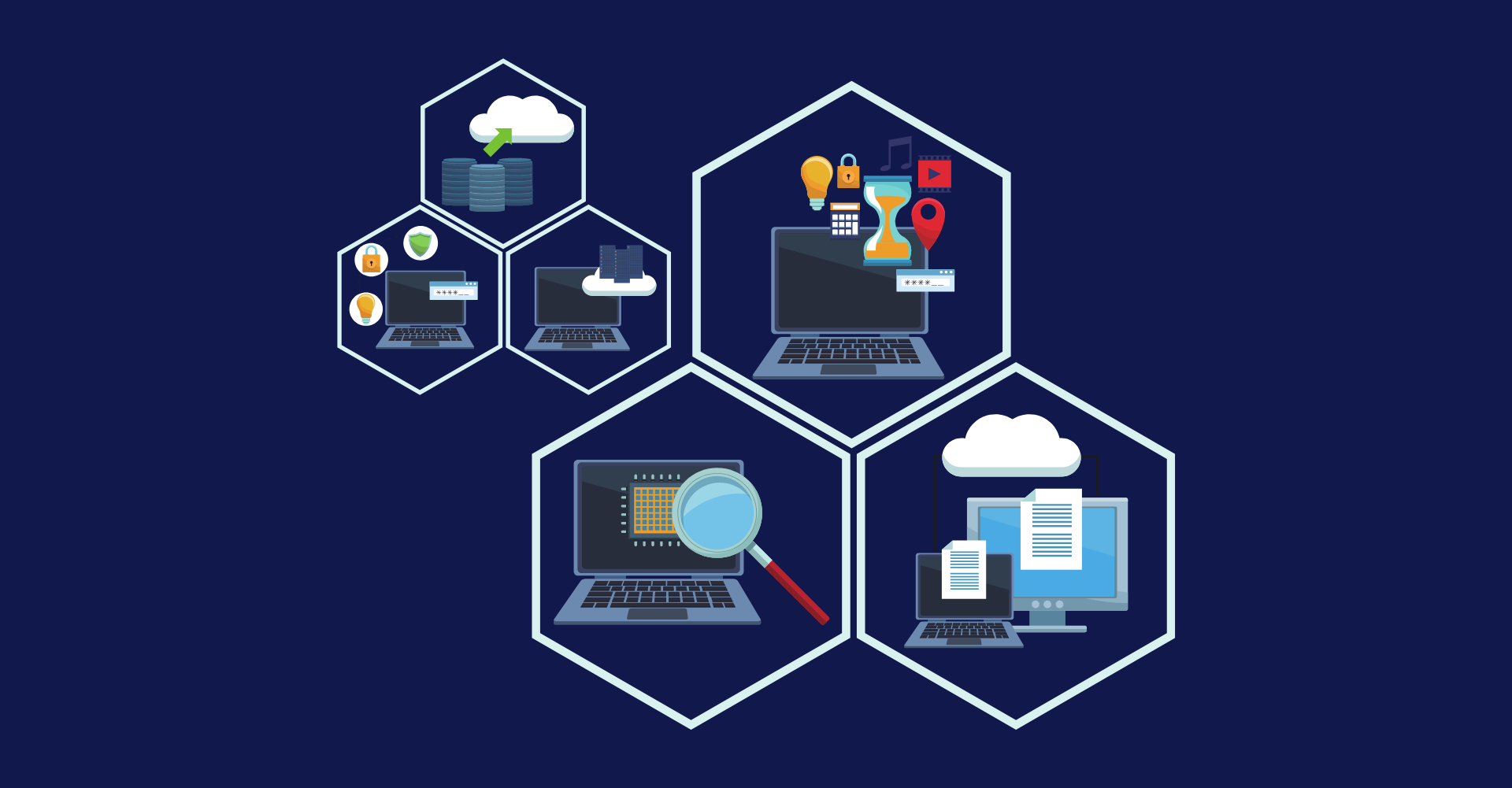 Our tailored solutions provide a standardized approach that enhances collaboration, data management, and reporting capabilities.
Let's further explore how our solutions work in real-world examples, addressing specific challenges and providing tangible benefits.
Inventory Management
Many organizations struggle with manual inventory management using spreadsheets or other similar tools. Our custom software solutions can automate and standardize the inventory management process, enabling real-time tracking and eliminating the risk of errors.
For example, we can develop a centralized inventory management system that integrates with barcode scanners, automatically updating inventory levels, generating purchase orders, and providing accurate stock information. This streamlines operations, improves inventory accuracy, and reduces stock outs or overstock situations.
Project Management
When relying on disjointed tools for project management, organizations often face difficulties in tracking progress, assigning tasks, and collaborating effectively. Our custom software solutions can provide a centralized project management platform with features such as task assignment, progress tracking, document sharing, and communication tools. This ensures standardized project workflows, enhances collaboration, and improves overall project efficiency.
For instance, we can develop a project management system that integrates task tracking, team communication, and file sharing, enabling seamless collaboration and standardized processes across projects.
Customer Relationship Management (CRM)
Using spreadsheets or basic CRM tools for managing customer relationships can lead to scattered data and limited insights. Our custom software solutions offer comprehensive CRM systems that consolidate customer data, track interactions, and provide actionable insights.
For example, we can build a CRM platform that integrates with various communication channels, collects customer data, automates lead management, and provides analytics to optimize customer engagement. This enables organizations to standardize customer relationship management, improve customer satisfaction, and drive business growth.
Financial Management
Manually managing financial data in spreadsheets can be time-consuming and prone to errors. Our custom software solutions can provide automated financial management systems that streamline processes such as invoicing, expense tracking, and financial reporting.
For instance, we can develop a custom accounting software that integrates with banking systems, automates invoice generation, tracks expenses, and provides real-time financial insights. This ensures standardized financial workflows, reduces manual errors, and improves financial decision-making.
Recruitment Automation
In the fast-paced world of recruitment, relying on spreadsheets and Airtable for managing candidate data can be error-prone and time-consuming. With our custom software solutions, we can standardize and streamline your recruitment processes, making them less error-prone and more efficient. Say goodbye to manual data entry and scattered information.
Our custom software will provide a centralized platform for candidate management, automating tasks like resume screening, interview scheduling, and applicant tracking. By embracing custom software, you'll achieve standardized workflows, reduce errors, and make data-driven hiring decisions. Transform your recruitment operations and elevate your hiring game with our tailored solutions.
Wrapping it Up
Partnering with Deventure for custom software development enables organizations to overcome the limitations of tools like spreadsheets and achieve standardization in their business operations. Real-world examples demonstrate how our solutions streamline inventory management, project management, customer relationship management, and financial management, among other areas.
Moreover, custom-built software provides businesses with a competitive edge. It enables them to differentiate themselves by offering unique features, seamless user experiences, and personalized solutions to their customers. With custom software, businesses can stay agile, adapt to changing market dynamics, and scale their operations as needed.
By implementing tailored software solutions, organizations can automate processes, centralize data, improve collaboration, and gain actionable insights.
Take the step towards operational excellence and standardization by reaching out to us today.