Digital Product Design Services
The team at Deventure has the required range of skills to design and implement your digital product.

UX Design & Prototyping

Visual Design & UI Design

Web & Mobile Design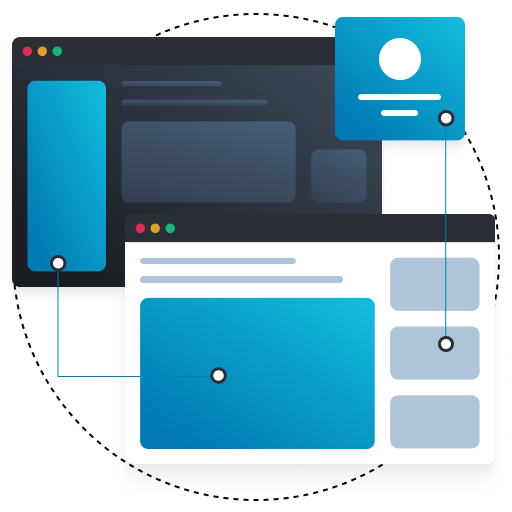 UX Design and Prototyping
Prototyping allows designers to connect the dots and create a simulation of a final product to create the best user experience design. At this stage the UX design validates the functionality and improvements are communicated to align with business objectives.
Discover More
User Flow Maps
Wireframing
Interaction Design
User Flow Maps
To create the right product that a user chooses to solve a problem you need to listen to them first. A successful product is the combination of your concept and the user's needs. Before we dive into development we will conduct user research to determine what steps the user should intuitively take when using your conceptual product.
Wireframing
Wireframes are the blueprint of your next software or website in advance of the actual visuals being made. At this point, our design team will lay out the skeletal structure of the product functionality and map out the user journey. To put it simply, the process maps out the most intuitive way for people to use your digital product.
Discover More
Interaction Design
Simply matching an image to text will not necessarily get your audience's attention. The product design team knows how to guide users to take the desired actions. It is important to choose the right graphics and adjust them based on the scenario and type of device. This will improve engagement, based on expected online behaviour, when users are browsing looking for solutions.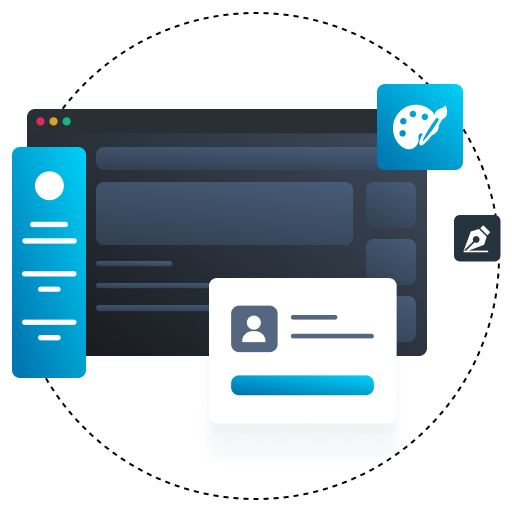 Visual Design & UI Design
Visual design is the bridge we build to guide users on how to navigate the website or mobile application using strategically created visuals. Our designers have the experience you are looking for to understand what users want and how to create lead-generating pages.
Discover More
Branding
User Interface
Style Guide
Branding
Branding will differentiate you from other companies targeting the same user segments or offering a similar product or concept. We will make sure that your visual identity such as your logo, typography and colours, will make you truly visible in your niche and support your business goals.
Discover More
User Interface
The user interface is the driving force behind your software product and is entirely dictated by the end-user requirements. The position of a button, loading time of the page or the page layout are details that prompt the user to decide if an application or a website is worth their attention.
Style Guide
A style guide includes essential components, such as colour palettes, typography, layouts, or buttons that will be used on the website or application to be developed. It is an excellent guide for the design and development team to be on the same page.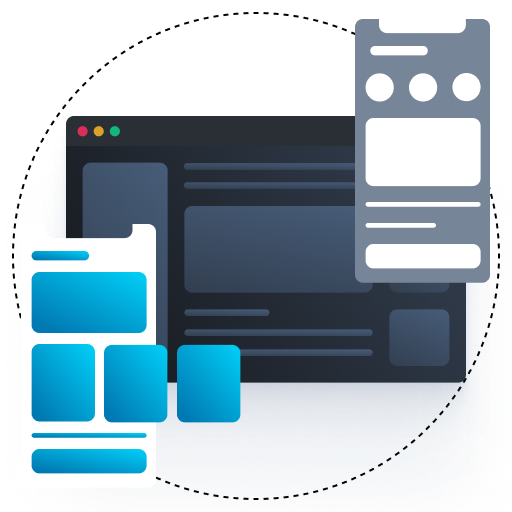 Web and Mobile Design
We will take care of your online positioning and support you with intuitive and practical website advice and design. We also use responsive design to automatically compact the website for pocket-sized devices so your customers can engage in multiple ways.
Discover More
Web Applications
Mobile Applications
Websites
Web Applications
We have created many web applications for our customers. We know through experience how important it is to have clear and easy to understand structures for complex applications, like CRMs or e-commerce platforms.
Mobile Applications
Our experience has taught us that people will choose software products that are simple and easy to use. The main purpose of a mobile application is to help the user complete a task in seconds and instinctively make them return to use the product again.
Websites
While apps are made for daily use and problems solving, websites are mostly designed for informational or presentation purposes. An excellent website is intuitive, matched with your brand, is attractive and above all is responsive on any screen size.
TOOLS


OTHER SERVICES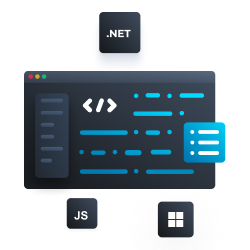 Web Development
Discover More
Mobile App Development
Discover More