OUR PRODUCTS
We also have our own products available as a software as a service model. Introduce eLearning to your company through Deventure Training, a digital e-learning platform with an app that makes learning easier; or choose our recruitment CRM buddy and help people get their dream job. All you have to do is send us a message and then we will get back to you immediately.
Training App
Deventure Training is a configurable, scalable and intuitive Learning Management System (LMS). Keep your staff updated to the latest information in various domains by assigning them video courses and quizzes. Provide your trainees access to courses anytime and anywhere through the download and watch offline capability. With automation at its core, your training department gains insights, manages course certificates and tracks progress easily.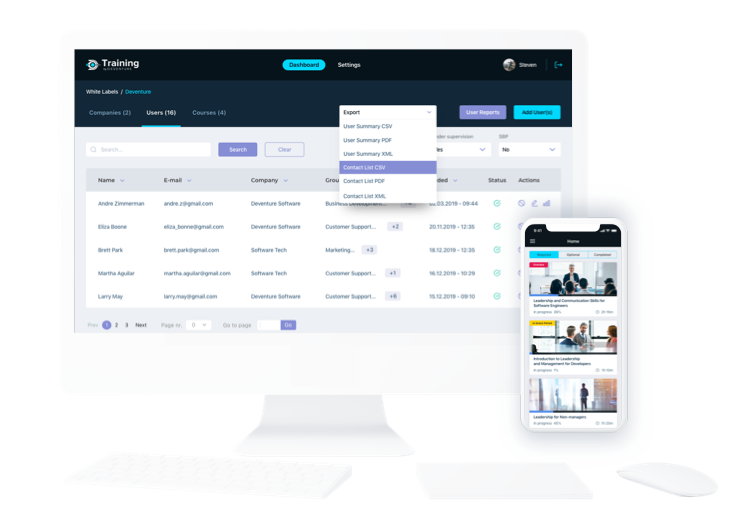 Recruitment App
Deventure Recruitment is an advanced and user friendly recruitment CRM. Scale up your business by managing daily tasks, setting reminders, posting notes and creating advanced search filters from your desktop or mobile device. Take advantage of the engagement channels provided by the system to generate new leads and maintain ongoing relationships with clients, candidates and external agencies. Empower the recruiters to manage clients expectations and place the best candidates for their available jobs.