Published 28th March 2023
The Chief Technology Officer(CTO) and Chief Information Officer(CIO) are the link between the technical and business sides of an organisation, and as such, they are all too aware of the risks associated with not utilising company resources and time effectively.
A modern day CIOs and CTOs must make difficult decisions and deal with enormous obstacles due to the rapid speed of technology advancements.
Continue reading this blog to find out why CTOs are collaborating with software outsourcing partners to build custom built software solutions to tackle the toughest difficulties. This includes accelerating the delivery of software, gaining access to top-tier expertise, and quickening release cycles.
Pain Points CIOs and CTOs Intend to Tackle for their Organisation
There are a lot of short term and long term challenges that company CIOs and CTOs face in their pursuit of achieving excellence. Let us understand them one by one and how these challenges can be turned into opportunities by partnering with a custom software solution provider.
Lack of Talented Resources
Projects are being abandoned before they even get off the ground due to a lack of right talent. Therefore, one of the largest problems CTOs and CIOs must deal with is a lack of talent. Despite the rise in interest in IT employment, there is a skill gap in this sector.
Lack of qualified engineers and developers not only makes it difficult for a company to sustain production levels and satisfy consumer demands, but it also slows the rate of innovation.
Control Costs that are Always on a Steady Rise
While the inability to acquire talent is a contributing factor, the obvious urge to control expenses also plays a role.
Software engineers anticipate that their salary will rise as they gain knowledge and skill. As a result, it gets harder and harder to keep employees who can easily find employment and receive greater pay elsewhere.
This helps to explain why CTOs are looking for software engineering support outside at a fair price. A CTOs need to ramp up quickly must be matched with the need to keep costs to a minimum.
Employing and training internal talent can be time-consuming, expensive, and difficult. Putting aside the time and money required to find and keep a skilled workforce is challenging, as it is true that the quantity of qualified engineers in your local talent pool is limited.
Keeping Pace with Technology Advancements and Digital Disruption
Because of the urgent need for agile and intelligent solutions, digital transformations or digital accelerations are taking on a disproportionately large role in organisations' strategies.
Particularly, the adoption of automation and AI has sped up the transition to remote work models. This proves that teams of software engineers working remotely can be just as productive as teams working locally. Therefore, while remote collaboration in the past could have been challenging, a CTO should no longer view outsourcing custom software development to an outside team as a challenge.
It makes sense that CTOs would seek software engineering assistance given the many difficulties to overcome, technologies to pursue, and strategies to put into practice.
How Relying on a Custom Software Solution Provider can Give you a Solution to Tackle these Bottlenecks in Business Growth
In order to mitigate these challenges it is best to outsource your software development workloads to a custom software solution provider.
The benefit is obvious: you get to work with a flexible custom software development team. Here the key advantage is that you can keep away from the hassle of manning and managing an inhouse team.
Company CIOs and CTOs may concentrate on building the brand, as the cost of acquiring and keeping talent falls to an external custom software development company who is more effective at this.
As for the need to keep pace with the technology advancements and digital disruption according to recent research, IT heads can depend on consultants more often to help them understand new technology, procedures, and techniques.
A software business that offers specialised custom software development services can be useful in this situation. Also, companies may grow accustomed to the technology they have employed in the past and may lack the drive or capacity to learn new tactics. The internal development team of a corporation, however, might be exposed to new tools and techniques by working with a nearshore or offshore custom software company they can partner with.
Therefore, CTOs gain from the expertise that shortens the software development life cycle, and internal developers also benefit from this knowledge.
Factors to be Considered while Zeroing in on A Custom Software Solution Provider
With new software houses constantly joining the market, there are an unbelievable amount of software outsourcing companies promising to address all CTOs problems.
CTOs should concentrate on two crucial factors while looking for the custom software development they require: cultural fit and time zone compatibility.
Let's understand them in more detail.
Naturally, creating a company culture requires investment and may take some time to grow. Instead the assistance of an outside team that can scale with you while aligning with your needs will by far be more beneficial.
Real-world advantages include a better work environment, more employee satisfaction, and decreased stress when you collaborate with an outside team that fits in well with your company's culture.
Additionally, it increases engagement in the task being done, which is important because research demonstrates that having highly engaged staff can result in a notable improvement in performance. Your software partner should respect this identity and be able to exhibit behaviour that fits into it. Your organisation has worked hard to build a distinctive culture that upholds specific ideals and the custom solution provider must be able to adapt to it.
Collaboration with an outside software development team that understands your culture fosters trust and facilitates communication, which is essential for everyone to comprehend the project's scope and lowers the risk of project delays.
Time zone compatibility entails removing linguistic barriers and is crucial for communication. Difficulties in communicating with nearshore and offshore software companies, where a limited command of English can result in expensive misunderstandings.
Communication between an external team's members is significantly hampered if just one or two of them can speak English. On the other hand, having an external team of software engineers who are fluent in both their native language and English greatly enhances the likelihood that everyone will contribute ideas and input.
Time zone differences are significant, but they are less of a concern now because collaborative tools are so widely used and people are ready to change their work schedules to align with overlapping shifts.
Technology is less effective in bridging disparities in how people conceptualise time. Every software project involves the need to adjust to changing conditions, but your external software development team must adhere to your schedules and respect deadlines.
Final Thoughts
A custom software development company can help you leave CTO and CIO problems behind and maintaining a competitive edge.
The demands placed on CTOs in terms of productivity, efficiency, growth, and revenue present enormous hurdles. A Chief Technology Officer can reduce stress by relying on a software development company to supply dedicated development teams that are independent, cross-functional, and able to fit your company's culture.
When choosing a software engineering partner, CTOs should look closely at their experience. This includes understanding of the business, and technical proficiency to achieve the necessary goals.
CIOs and CTOs of predominant software companies look to Deventure and our dedicated teams of engineers to fulfil their need to ramp up software delivery to bridge the gap between the problem and solution.
Use the contact form to reach out to us if you're a CEO, CIO or CTO wanting to expand your teams with talented IT professionals.
FEATURED ARTICLES
From Firewalls to Encryption: Custom Software Solutions for Total Cybersecurity
Read more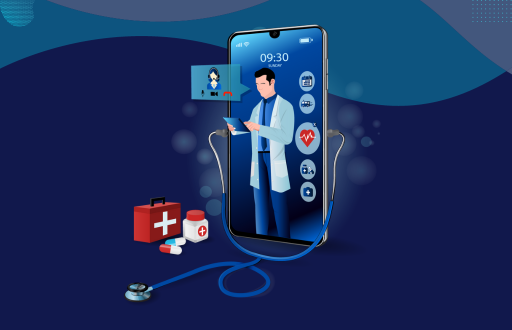 Empowering Healthcare Professionals: The Impact of Custom Software
Read more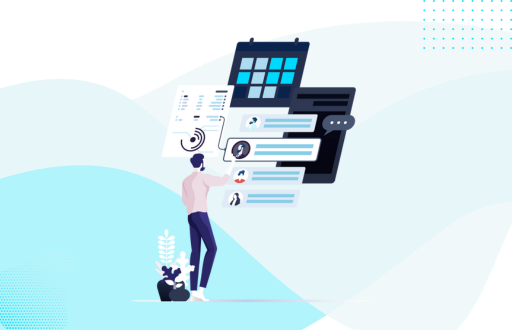 From Manual to Magical: How Custom Software Transforms Administrative Tasks
Read more
Efficiency Unleashed: Integrating Legacy Systems for Seamless Operations
Read more