The day we enrolled in Liga AC Labs journey, we intended to make our seminars as motivating and interactive to our students as possible. Starting with this in mind, we have agreed to come in front of them with a challenge as much as interesting and as captivating for them. We had so much joy in working with them and observe their progress along the way and the enthusiasm they involved.
During our nine weeks of LigaAC seminars, we have guided the students through the process of developing a cross-platform application and the related WebAPI. The students alongside with our development specialists created Moventure, a movie based mobile & web app. From writing the first lines of code to refactoring it to enhance performance, from thinking about design and creating a memorable user experience, we have been through this whole experience together and supported them on their way to success.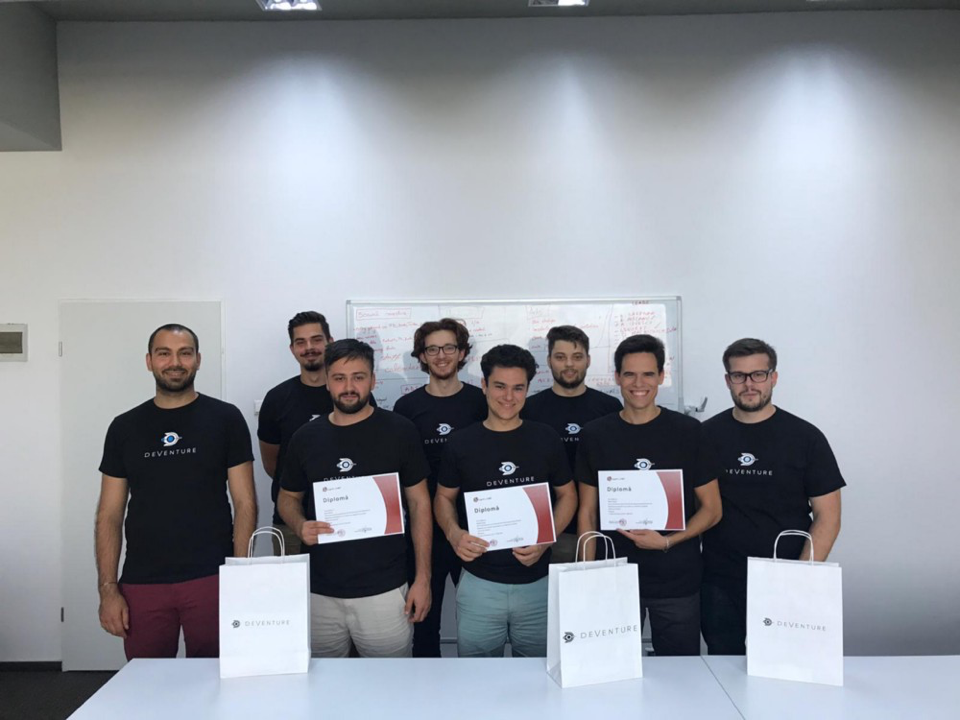 The application has 2 user roles: admin and end-user. The admin can manage the watchlists and add new movies in the system at the request of the end-user. On the other hand, the end-user can conceive a list of favorite movies based on their preferences, can leave reviews or post comments in the dedicated section.
For each movie, the user can see a brief description followed by a trailer and an image gallery with different scenes within the movie. Besides this, the users can see the rating of their favorite movies and the cast behind the movie production.