Published 10th november 2023
In an ever-evolving digital landscape, businesses find themselves straddling the line between past investments and future innovation. Legacy systems, while stalwart in their own right, often pose a challenge when it comes to aligning with the demands of modern technology. However, the key lies not in abandoning the past, but in harnessing its potential through strategic integration with custom software solutions.
Moreover Legacy systems are the backbone of many businesses, as they store and process critical data and functionality that have been accumulated over years or even decades. However, they also pose significant challenges in the digital era, as they are often outdated, incompatible, insecure, and costly to maintain. How can businesses bridge the gap between old and new technologies and unleash the full potential of their legacy systems?
The answer is custom software integration.
How Custom Software Integration Can Turn the Tide
Custom software integration is the process of creating and implementing software solutions that connect legacy systems with modern technologies, such as cloud, mobile, AI, IoT, etc. By doing so, custom software integration enables businesses to:
Enhance the performance, security, reliability, and scalability of their legacy systems by leveraging the benefits of modern technologies.
Access and analyze data from multiple sources and systems in real time, enabling better decision making and customer service.
Innovate faster and create new products and services that meet the changing needs and expectations of their customers and markets.
Maximize the value of their existing IT investments and avoid the risks and costs of replacing or migrating legacy systems.
Build timeless systems that can adapt to changing needs and technologies.
According to a recent report by Grand View Research, the global custom software development market size was valued at USD 29.29 billion in 2022 and is expected to expand at a compound annual growth rate (CAGR) of 22.4% from 2023 to 2030. This indicates the growing demand for custom software solutions that can integrate legacy systems with modern technologies and drive business transformation.
In this blog post, we will discuss how custom software is transforming businesses by harmonizing legacy systems with modern applications, unlocking new levels of operational efficiency and productivity. We will also share some real-world examples of how seamless integration of legacy systems with modern technologies are creating a powerful future-ready IT infrastructure.
Bridging Generations: The Art of Integrating Legacy Systems with Custom Software
Integrating legacy systems requires finesse and expertise. The challenge lies in synchronizing disparate technologies, ensuring they communicate seamlessly. Custom software acts as the translator, enabling legacy systems to speak the language of modern applications. This process demands a deep understanding of both old and new technologies, a proficiency that we, as a full-stack custom software development company, have honed through years of experience.
Statistics show that a staggering 80% of global IT spend is dedicated to maintaining existing systems, leaving only a fraction for innovation and digital transformation. This paradigm calls for a shift, a reimagining of how businesses approach their technology infrastructure. Integrating legacy systems with modern applications is the bridge that spans generations of technology, allowing for a harmonious coexistence that leverages the best of both worlds
One of the most important aspects of custom software integration is cloud technology, as it improves the agility and performance of developing custom software. In addition, cloud-based software development releases new, high-quality software more quickly and efficiently.
However, custom software integration is not a simple task. It requires a deep understanding of both legacy and modern technologies, as well as the business logic and requirements. It also involves various challenges, such as:
Identifying the best integration strategy and architecture for each legacy system.
Ensuring compatibility and interoperability between different technologies and platforms.
Managing data quality, integrity, security, and privacy across systems.
Testing and debugging the integrated solutions to ensure optimal functionality and performance.
That's why you need a trusted partner who can help you with custom software integration. At Deventure, we have extensive experience in custom software integration for various industries and domains.
We can help you transform your legacy systems into powerful assets that support your business goals and vision. Whether you need to integrate your legacy systems with cloud platforms, mobile applications, or any other technology, we can provide you with a tailor-made solution that meets your specific requirements and budget.
Preserving Investments While Modernizing Business: How Integrating Legacy Systems Help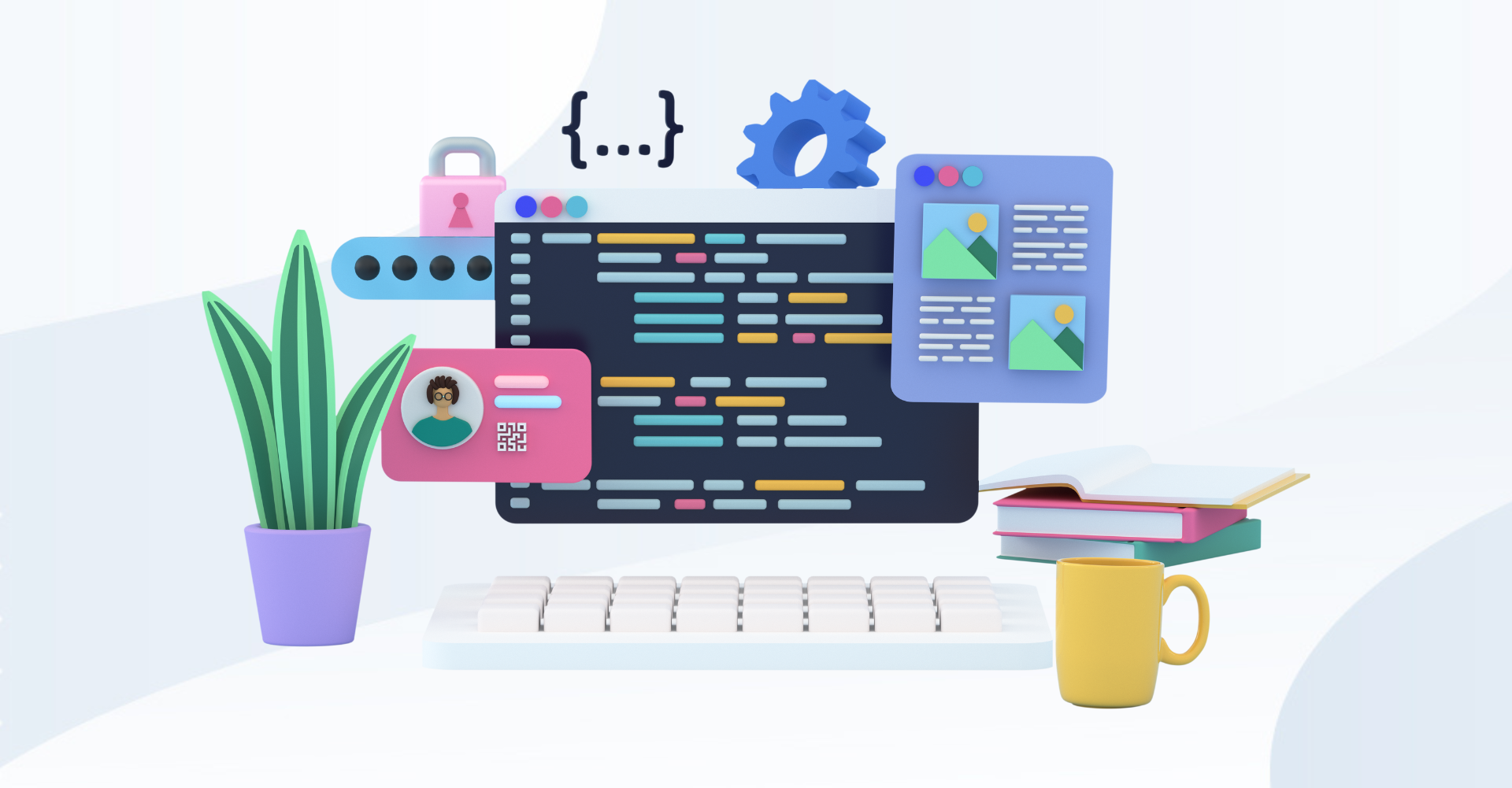 The fear of sunk costs often hinders progress, keeping businesses tethered to outdated technologies. However, with custom software integration, organizations preserve their investments while propelling themselves towards a digital-first future. By building upon the foundation of legacy systems, businesses not only save resources but also unlock new avenues of growth and innovation.
In addition Integrating legacy systems with custom software solutions is not only a technical challenge but also a strategic one. It requires a careful balance between preserving the value of existing IT investments and embracing the opportunities of new technologies. By integrating legacy systems with custom software solutions, businesses can achieve both objectives simultaneously.
For example one of Europe's largest ticket distributors had been using an old system that was running for about three years but showed signs it couldn't scale with demand during the pandemic period. They wanted to expand the capability of their online shop. They built a solution on their existing system rather than start from scratch. This way, they were able to deliver new features faster without disrupting their business model or market position.
Another example an investment banking and corporate finance advisory firm in New York. They wanted to transform their business by implementing a survey management system and analytics software. They chose a custom software solution that integrated their legacy system with modern technologies such as BI, machine learning and artificial intelligence. This enabled them to improve their cross-departmental communication, identify market trends and automate processes.
These examples show how integrating legacy systems with custom software solutions can help businesses preserve their existing technology investments while modernizing their business operations and enhancing their competitive edge.
Conclusion: Expertise We Bring to the Table
As a full-stack custom software development company, we bring a wealth of expertise to the table. Our proven track record in seamlessly integrating legacy systems with modern technologies has propelled businesses across industries towards unparalleled operational efficiency and growth. With a commitment to excellence and a forward-looking approach, we are the ideal partner to unlock the full potential of your legacy systems in the digital era.
In conclusion, the integration of legacy systems with custom software solutions is not merely an evolution; it's a revolution. It's a testament to the fact that the past need not be discarded, but rather embraced and elevated. By doing so, businesses set the stage for a future marked by efficiency, innovation, and enduring success. Partner with us, and let's embark on this transformative journey together.
If you are interested in learning more about how custom software integration can help you unlock the power of your legacy systems and drive innovation, please contact us today.
We would love to hear from you and discuss your needs and challenges. We are the ideal solution partner for integrating legacy systems for seamless operations.