The growth of digitalization has seen more and more people relying on online resources to satisfy their requirements. When it comes to traveling, 70% of explorers research their tours on smartphones. If you're in the travel business, you must have experienced queries and booking requests on your website. Though web platforms offer a generic business support to the travel agencies, customized mobile applications are now replacing SaaS profiles for their UI/UX. From marketing best-selling travel packages, enticing travelers with augmented reality, to providing them all-round travel solutions, your custom travel app can do them all. If you're still in a dilemma on the benefits of a custom travel app over SaaS, here is what your custom travel app can help you with.
Why choose a Custom Travel App over SaaS?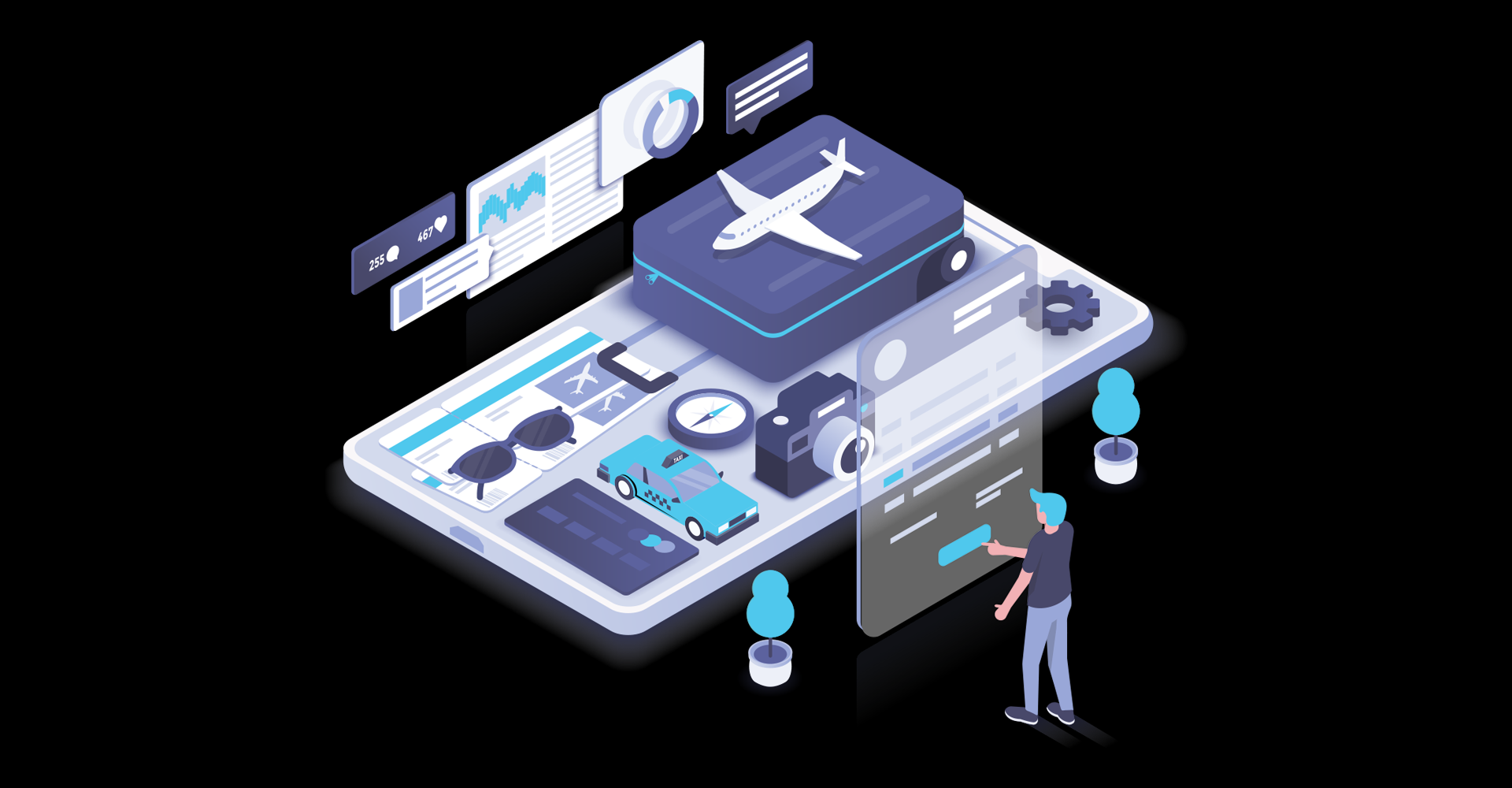 Benefits of a Custom Travel App
Market Your Service
Mostly, travelers follow the see-think-do-care framework while planning their trips. They read reviews, travelogs, see videos, and plan their destination. Thus, marketing your touring service to your target customers can be done by engaging them in a community. Offering free virtual tours or augmented reality, integrating social media posts and reviews to your app, and enticing them with discounts and offers will be your best marketing strategy.
Customize Itineraries and Bookings
In your app, each traveler will have a personalized dashboard with freedom to plan their own itinerary. They will get your expert suggestions on the route, while you can manage their bookings seamlessly. Your app will be a one-stop destination for their flight tickets, hotel bookings, car rentals and chauffeur details.
Update Alterations
It is important to keep your customers updated about weather changes and booking alterations. Integrating your app with third-party services will ensure regular updates that you can share with your travelers and monitor their tour plan.
Track Live Locations
Your customers expect 24x7 support from you in making their journey smooth. In their customized interface, you can track their live location, suggest them with local attractions, update their operating hours, and enable an emergency button to make them feel secure.
Easy Payment
Enjoying a hassle-free trip comes with an easy online payment facility that replaces the need for carrying cash. Enable update of their bills on your CRM and their payments from their wallet. This will keep a record of their expenditures that may be referred to anytime.
Retain Your Customers
Your custom app will not only provide on-trip services, but also help you gather customer feedback and retain their loyalty in the future. Your customer relationship management will record customer preferences, analyze their reviews, and help in your marketing decisions.
Final Thoughts
Custom travel app provides a total traveling solution that enables you to serve your customers in a curated manner. While your business will benefit immensely from being able to organize personalized trips, your travelers can enjoy an all-in-one platform to meet their requirements.