In the tech world, innovation is not something you can just "achieve." It's a journey that involves discipline, creative thinking, and a constant drive to improve with each new release. Technology grows in more ways than one, and, more often than not, it can help streamline your daily life in unexpected ways.
Our team at Deventure endeavors to bring value in your life where it should be. It's in our system to make things better. And it's precisely that core mission that's helped us earn a Clutch Leaders Award in the Romanian development space!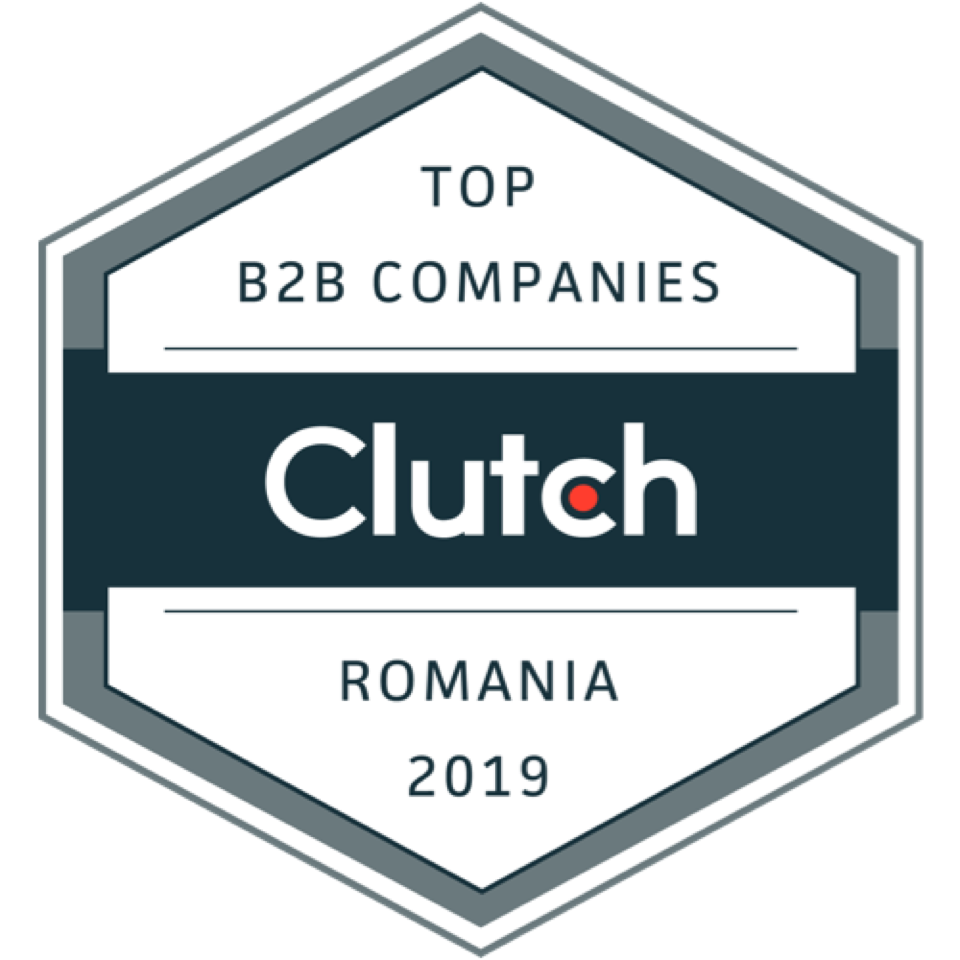 It's a real honor to be featured in Clutch's annual report. As an independent market research and reviews platform for B2B services, Clutch follows a thorough vetting process. They evaluate service providers based on a combination of their industry experience, market presence, and verified client reviews.
Positive client feedback is an integral part of their unique methodology. Clutch's business analysts will personally interview a service provider's past clients to craft in-depth case study-like reviews, all in the name of helping buyers making informed purchasing decisions.
That's why we're so grateful to our clients who've taken the time to speak about their experiences working with us!
In one of our most recent reviews came from our partnership with a government-focused IT firm. They hired us to develop a native iOS app that would allow users to search through a database based on their current location.
We co-lead the project with the client's team, offering recommendations in multiple aspects of the project, and it was ultimately a great success!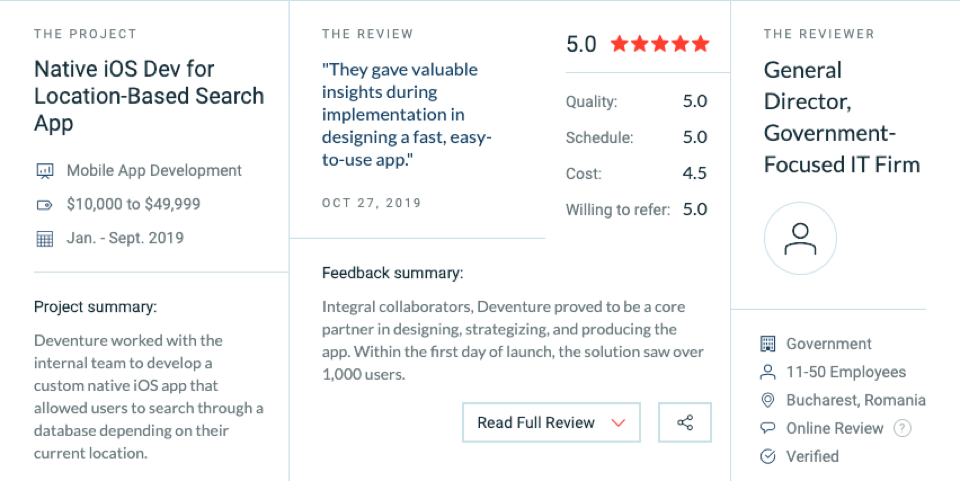 We earned an overall 5-star review for that project, which has helped us get featured on Clutch's sister sites, too: The Manifest, an online buyers' guide to service providers, featured us in their list of top web developers in Romania, and Visual Objects allows us to showcase our products and projects on their leading web developers list.
A big shout-out to all of our clients for supporting us, and we're excited to keep pushing the boundaries of tech! If you'd like to start a project with us, get in touch with our team! We're happy to discuss how we can best help you.