Published 14th september 2023
Enterprise resource planning (ERP) systems are software applications that integrate various business functions into one system. ERP systems are widely used by modern businesses to manage their daily operations efficiently and effectively.
One of the key benefits of ERP systems is that they can help businesses generate accurate quotes for their products or services. Quotes are essential for attracting and retaining customers, as they provide a clear and detailed breakdown of the costs and benefits of the offer.
However, generating quotes manually can be challenging, as it involves considering various factors such as product specifications, customer preferences, pricing strategies, discounts, taxes, fees, delivery costs, terms and conditions, etc. In this blog post, we will discuss how ERP systems can help streamline business processes and enhance quote accuracy.
Streamlining Business Processes with ERP
ERP systems can help streamline business processes by providing the following advantages:
Centralized Data Management:

ERP systems centralize data from various departments such as finance, sales, inventory, etc. into one database. This eliminates data duplication and inconsistency and ensures data quality and accuracy. Having all data in one place also enables streamlined access and decision-making, as users can easily retrieve and analyze the data they need.

Automation of Routine Tasks:

ERP systems automate routine tasks such as data entry, report generation, inventory management, etc. This reduces manual work and human errors and saves time and resources. Automation also improves consistency and reliability, as the tasks are performed according to predefined rules and standards.

Improved Communication:

ERP systems enhance communication within the organization by providing a single platform for sharing information. Users can communicate with each other through messages, notifications, alerts, etc. and collaborate on projects and tasks. Improved communication also enhances efficiency and coordination, as users can exchange information faster and more effectively.

Real-time Insights:

ERP systems provide real-time data and insights that can help users make informed decisions and solve problems. Users can access dashboards and reports that display key performance indicators (KPIs), trends, forecasts, etc. Real-time information also enables users to respond quickly to changing situations and customer demands.
Generating Accurate Quotes with ERP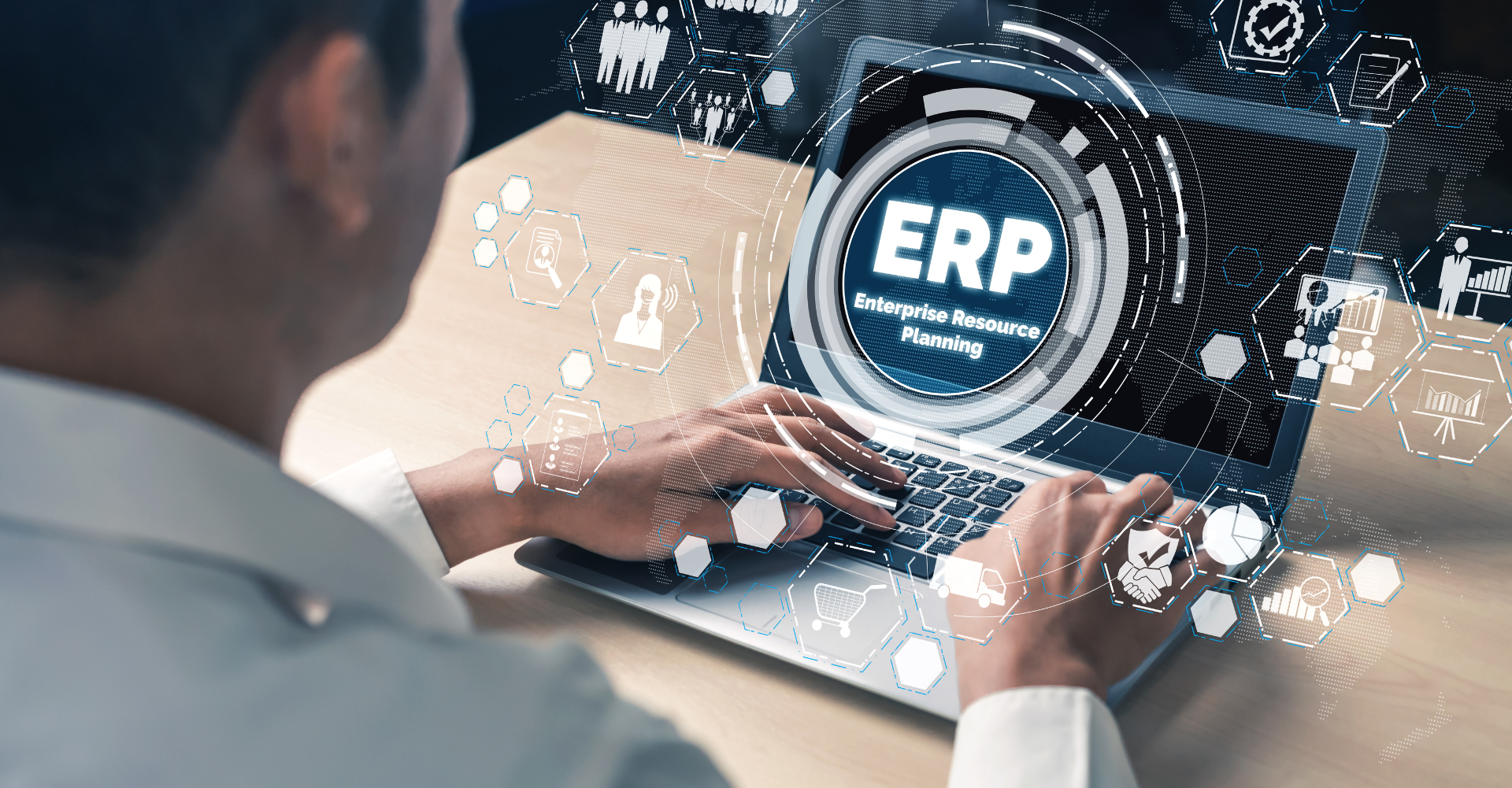 ERP systems can help generate accurate quotes by providing the following benefits:
Access to Comprehensive Data:

ERP systems provide access to a wealth of data that is crucial for creating accurate quotes. Users can access product or service information such as specifications, features, availability, etc. from a centralized database. Users can also access customer information such as preferences, requirements, history, etc. from a customer relationship management (CRM) module. Having comprehensive data at hand enables users to create quotes that match the customer's needs and expectations.

Pricing Accuracy:

ERP systems can calculate pricing based on real-time data and predefined rules. Users can set up pricing strategies such as cost-plus, value-based, competitive, etc. and apply discounts based on customer segments, volume, loyalty, etc. ERP systems can also calculate taxes, fees, margins, etc. automatically based on the location, currency, regulations, etc. Pricing accuracy eliminates manual pricing errors and ensures profitability.

Inventory Availability:

ERP systems check inventory availability in real-time and update it accordingly. Users can see how much inventory is available for each product or service and how much is reserved or allocated for existing orders or quotes. Inventory availability prevents overcommitting and ensures products or services are available when promised to customers.

Customization and Personalization:

ERP systems can store customer preferences and special pricing agreements in the CRM module. Users can use this information to customize and personalize quotes for each customer. For example, users can add custom fields, notes, comments, attachments, etc. to the quotes. Users can also use templates and themes to create professional and attractive quotes that match the company's brand identity and style.

Streamlined Quote Approval:

ERP systems can automate the quote approval process by setting up workflows and rules. Users can define who needs to approve each quote and what criteria need to be met for approval. Users can also track the status and progress of each quote through notifications and alerts. Streamlined quote approval accelerates response time to customers and increases conversion rates.
ERP systems play a vital role in streamlining business processes by centralizing data management, automating routine tasks, improving communication, and providing real-time insights.
ERP systems also improve the accuracy of quotes by providing access to comprehensive data, ensuring pricing accuracy, checking inventory availability, enabling customization and personalization, and streamlining quote approval. By using ERP systems to generate accurate quotes, businesses can increase customer satisfaction and loyalty, boost sales performance, and grow their business.
Conclusion
If you are looking for an ERP system that can help you streamline your business processes and generate accurate quotes, you should consider a custom built solution from Deventure.
We can help you develop and deploy a cloud-based ERP system that is designed for the size and scale of your businesses.
We can offer various features such as accounting and financial management, human resources, inventory and SCM, manufacturing, project management, CRM, and quote maker.
Our custom built solutions are easy to use, affordable, scalable, and secure. You can sign up for a consultation with us and see how we can help you streamline your business processes and generate accurate quotes.